With our expertise in Cloud, specifically Amazon Web Services, you would be able to provide your customers with Reliability, Speed and Robustness
Talk to us about Cloud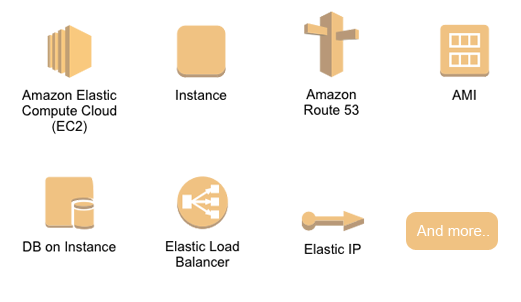 Cloud integration offers the following advantages
Your website is hosted in multiple locations at once, providing you high availability.
Using CDN, your images files can be cached in various geographic locations  making them load faster.
You pay only for the time you use the system.
The website can be designed to increase capacity depending on the load on the server.
Cloud integration offers scalability to allow for future expansion in terms of the number of users, the number of applications, or both.
If you have customers located in different regions, you can have servers in those regions, making it accessible faster.
You get all the benefits of a big data center infrastructure without having to pay for one.
No contracts. No long term commitments.
Flexible and Upfront pricing model.
Challenges
Selling seasonal gifts online on a web storefront.
Spikes of heavy and light usage.
Unpredictable increase or decrease in web traffic.
Inconsistent bandwidth.
Need to maintain huge infrastructure when usage is low.
The Solution
Cloud Computing. Flexible pricing model.
Run your batch jobs with low-cost on-demand pricing.
Automatic Backups and restore.
Low-cost permanent storage. Fast SSG storage.
Virtually Unlimited computing power at hand.
Talk to us about your Business Needs
Let us discuss how moving to cloud computing can help you grow your online presence and increase your customer base.
Get In Touch